Betty Alvarez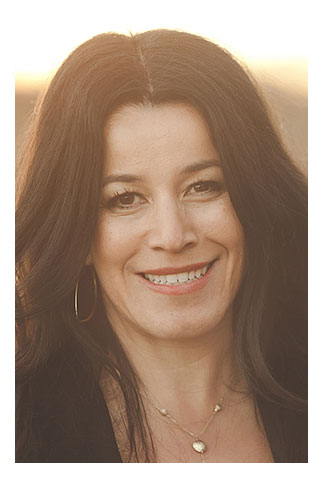 Betty Alvarez is a premier Southlake and Dallas-Fort Worth regional photographer, specializing in high school seniors and college grads, sports. She started Vintage Couture Photography to capture those special legacy moments, knowing that the fusion of sentiment and style brings to life the wonder and delight every human feels when we see beauty of expression.
Hi, I'm Betty; it's a pleasure to meet you! Photography chose me in a personal way that began with, what I thought then, was a small historical documenting of my great, great grandmother's life, her last year that she spent in bed. I picked up a camera and started taking pictures. It didn't take long before I began to notice real detail—her hands, her eyes, the light around her—the things that make one wonder about everything another person experienced or saw. So much beauty in those details! While the light around m
y grandmother faded and then expired, what didn't is the last gift she gave me—a new calling. The camera hasn't been out of my hands since! Why specialize in High School Seniors? That's easy! I cannot tell you how awed I am each time I meet these young people on the cusp of entering adulthood. The innocence, spirit, and depth of imagination they share is invigorating and inspiring—not to mention they love the camera! It is thrilling to provide the process as they merge into full glamor on the day of a shoot and watch them see and know their own beauty. My career is my passion. Driven to seek and learn from the best and, most importantly, never settle, my thirst for learning and staying abreast of photography techniques and the best equipment never ends. It amazes me each day that I have the great fortune to do what I love—from the background management of running a business to interacting with each client who brings new joys and lessons into my life. And to pass on what my grandmother gave to me, mentoring regional photographers is my small way of passing forward that beauty of detail to realms beyond my own.
xoxox , Betty Alvarez
Christina is a licensed Master Colorist/Stylist with over 16 years of hair experience working in all medias. Her specialties are cuts, color, and special event styling. Despite only Christina joining our team this year, she has already proven that her ability and passion give her the merit to be an important part of Vintage Couture Photography Team. Her strong skills allow her to dress hair for any event from one of our session session to prom or homecoming. Whether it requires styling for an updo or moving hair with a curling iron, she rocks the client with her hair styling expertise and fun personality. Christina has completed her Master Coloring Certificate, and this knowledge of Color Theory and Color Corrections contributes to her hair expertise. She continues to style up a storm while constantly being inspired by young fashionistas. If you want a glamorous Prêt-à-Porter senior look! Book your senior session with us.
Whitney Jones – MUA
Whitney has always had a passion for art. She has been coloring, drawing, and painting since before she could walk. Today, she loves to express her creativity on my high school seniors. It was here where she has developed her passion for makeup, as well as glamour. With no formal training, Whitney perfected her talent as the years passed. She educates herself on the current trends and what's hot in makeup by attending seminars that allow her to learn new skills and techniques to deliver to her clients. She also invests in only the best quality products, so that her clients will always look their best. Whitney is currently attending UNT and studying business, giving her the knowledge that will some day allow her to run a makeup business. She respects your time and your budget and is willing to work with you to make your makeup application a positive, exciting experience.