Betty Alvarez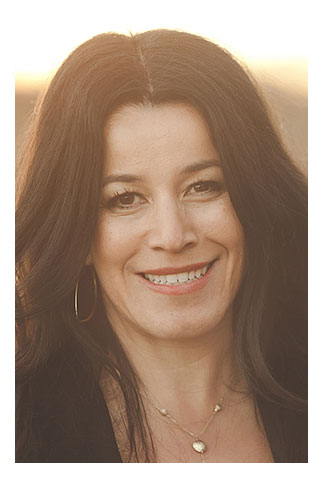 Betty Alvarez is a premier Southlake and Dallas-Fort Worth regional photographer, specializing in high school seniors and college grads, sports photography, and corporate events. She started Vintage Couture Photography to capture those special legacy moments, knowing that the fusion of sentiment and style brings to life the wonder and delight every human feels when we see beauty of expression.
Hi, I'm Betty; it's a pleasure to meet you! Photography chose me in a personal way that began with, what I thought then, was a small historical documenting of my great, great grandmother's life, her last year that she spent in bed. I picked up a camera and started taking pictures. It didn't take long before I began to notice real detail—her hands, her eyes, the light around her—the things that make one wonder about everything another person experienced or saw. So much beauty in those details! While the light around m
y grandmother faded and then expired, what didn't is the last gift she gave me—a new calling. The camera hasn't been out of my hands since!
Why specialize in High School Seniors? That's easy! I cannot tell you how awed I am each time I meet these young people on the cusp of entering adulthood. The innocence, spirit, and depth of imagination they share is invigorating and inspiring—not to mention they love the camera! It is thrilling to provide the process as they merge into full glamor on the day of a shoot and watch them see and know their own beauty.
My career is my passion. Driven to seek and learn from the best and, most importantly, never settle,
my thirst for learning and staying abreast of photography techniques and the best equipment never ends. It amazes me each day that I have the great fortune to do what I love—from the background management of running a business to interacting with each client who brings new joys and lessons into my life. And to pass on what my grandmother gave to me, mentoring regional photographers is my small way of passing forward that beauty of detail to realms beyond my own.
For new friends, I hope to see you soon!
With love,
Betty
  Chloe Alvarez


Hi there! I'm Chloe Alvarez, an upcoming photographer under the wing of my amazing mother! I started learning photography techniques and processes at an early age—I was the six year old in front of the camera workin' it! Modeling was a way for me to express my sassy side.  With age, I wanted to be the person behind the camera instead. I tagged along with my mom to photography seminars, learned about lighting, shadows, color adjustment, and so on. As soon as I could choose my own classes in school, photography and photo editing were my top choices.Then came the day Mom loaned me her Nikon D700 and the 85mm 1.4 lens—I call it a loan, like the way one "loans" someone a favorite kind of candy! My hands were all over it! I called my friends every chance I got, dressed them up, and took them out for photos. My friends posted the pictures I took of them, and soon lots of people were asking to take their photos. My Mom was quick to make me part of the Vintage Couture Team.
Every click of a camera is a moment being captured. From moments of happiness and bliss to sadness or tragedy, every photo tells a story of human triumph and struggle—a single capture story told by a million fixed pixels. The science of it is as beautiful as the art! My goal is to capture as many stories as I can; what a journey that will be!